Get a Pombo For Your Pocket courtesy of Defenders of Wildlife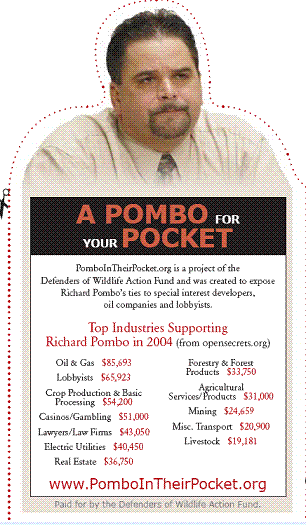 That's right. Get A Pombo For YOUR Pocket courtesy of
Defenders of Wildlife
and their
PomboInTheirPocket.org website
.
Available Here
.
Also from
Pombo In Their Pocket
:
Top 5 Outrages
Proposing Bill to Gut the ESA.
more...
Pombo Tied to Abramoff and Tribal Money.
more...
Proposed Sale of National Parks.
more...
"
Dark Knight of the Environment
" proposes CA Off-shore Drilling.
more...
Rep. Pombo named as one of the "13 Most Corrupt Members of Congress."
more...
(
Source
)